The Life Source Center specializes in performing home studies for couples/individuals living in the State of Connecticut. Though the Life Source Center does not placed children or finalize the adoption. It does work closely with the child placing agency or other child placing entity. Once an applicant commits to the Life Source Center, an application is completed and the formal home study is begun. The home study usually consists of four office meetings, at least one home visit and the applicant's completion of various documents, forms and questionnaires.
A home study is viewed as being a tool by which the applicant is able to assess his/her ability to become adoptive parent(s). It is an educational, as well as evaluative process. The home study is a written document that summarizes the process. It is the goal of the Life Source Center to complete the home study process within eight weeks, following initiation. Upon completion, the written document is reviewed by the couple/individual.
Once the couple/individual is approved by the Life Source Center, the home is considered to be available for adoptive placement. Notarized copies are given to the couple, the child placing organization and other appropriate legal entities. If a couple has been working with another organization around a home study and then chooses to work with the Life Source Center, it is necessary that they first formally withdraw their home study work with that organization.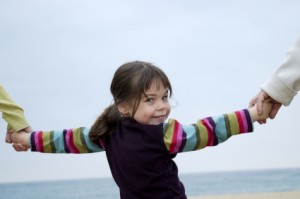 The Life Source Center treats as top priority, each and every family they perform a home study with. After placement of the child and finalization of the adoption, the Life Source Center continues to be available to provide post placement services to the family and on behalf of the child placing organization. This will optimize the success of each and every adoption.
View our Frequently Asked Questions
Complete Online Adoption Application