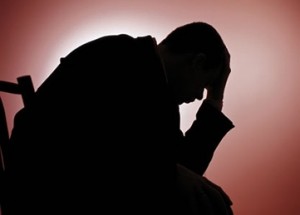 In Admiral William McRaven's book "Make Your Bed", his 10th and last life lesson is entitled "Never, ever give up." Admiral McRaven talks about how " life constantly puts us in situations where quitting seems so much easier than continuing on.  Where the odds are stacked against you that giving up seems the rational thing to do."
As you know, life is not always easy. Good things don't last forever. That's why it's important to savor the good times while you experience them.  Conversely, though it may not seem so at the time, bad times  don't last forever either. Knowing that, can help you not to give up or quit during the dark times.
Life is not fair and at times.  During these times you will feel nothing good will ever happen.  That is why, you need to find a purpose in life that you can feel passionate about and will help you go on before things take a downturn in your life. In that way, when things are black in your life, you can turn back to the passion that kept you going when things were going  good.  Your predetermined passion would then be your focus to  carry you through.
While in the mist of struggling to discover what your passion may be, you must be careful not to squander time.  During your search, you may want to make use of counseling services.  Also, partnering with you doctor may result you finding the medication that would work best for you in dealing with any accompanying depression. Finally, engaging in some type of possibly enjoyable activity that will distract you from the mundane that may be engulfing you.
Whatever your direction, remember to pursue your passion with a persistency that can take you from darkness to light.
Remember , as always, you can direct your questions, comments or questions to       Ray Shocki PhD, LCSW, LMFT in the response section of this blog page.